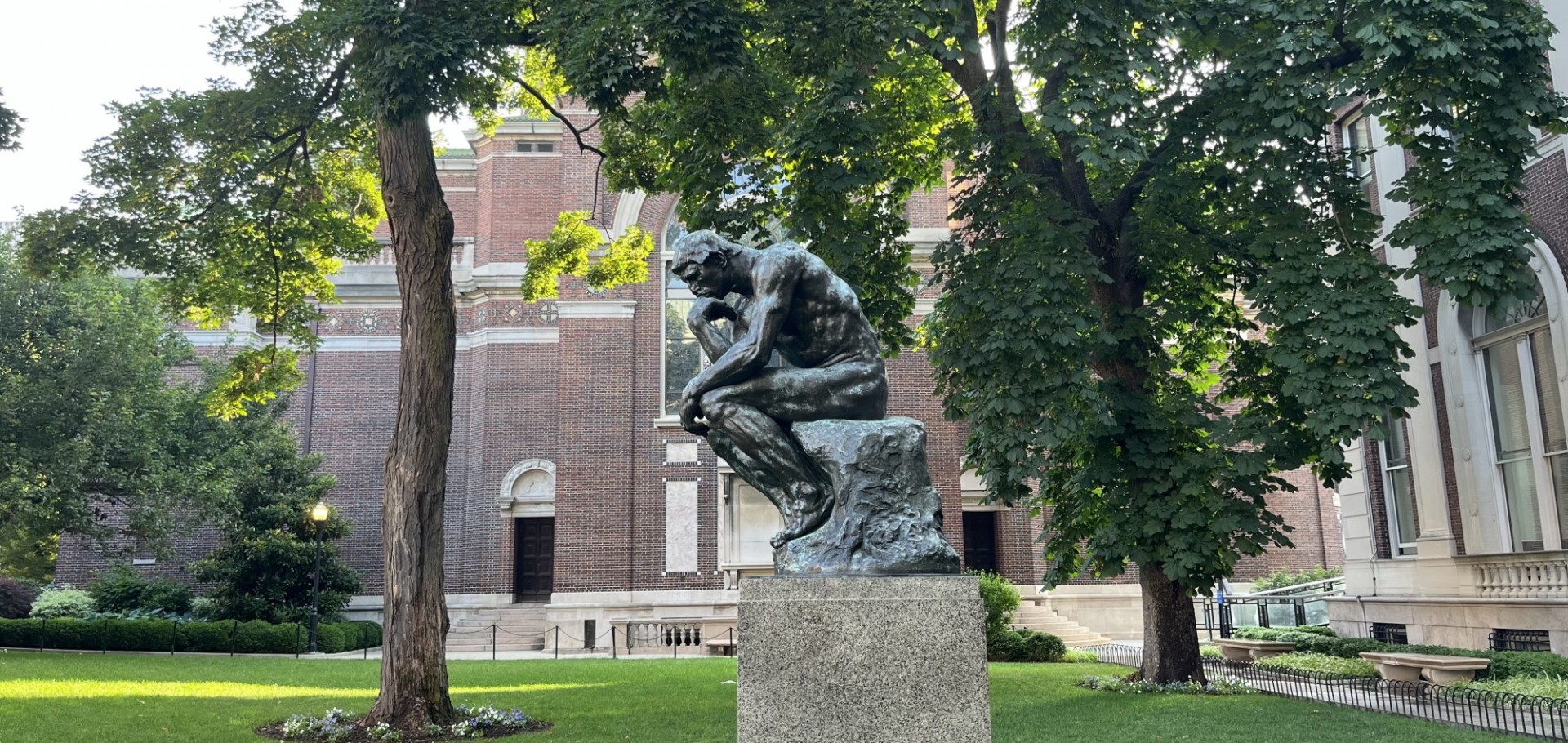 Home to a distinguished tradition of philosophical research and teaching, the Department of Philosophy at Columbia University provides a comprehensive academic atmosphere for pursuing advanced study in a wide range of philosophical subjects and methods—systematic, analytic, and historical. The Department has a faculty with an unusually broad range of interests and areas of expertise that span the main periods of the history of western philosophy and nearly every major area of contemporary philosophical debate.
Upcoming Events
Meade Anderson Undergraduate Forum
8:00 PM - 9:00 PM
Event time is displayed in your time zone.
Lead Teaching Fellows Workshop - Noah Betz-Richman
4:00 PM - 6:00 PM
Event time is displayed in your time zone.
Graduate Student Workshop
4:10 PM - 6:00 PM
Event time is displayed in your time zone.
News
April 21, 2023
Professor Achille Varzi is the recipient of the Mark Van Doren Teaching Award for the academic year 2022-2023. Columbia College awards the Mark Van Doren Teaching Award. The award is to recognize a faculty member's humanity and inspiring leadership. For information about the Mark Van Van Doren Teaching Award, please visit Columbia College.
February 27, 2023
The Jean Nicod Prize is annually awarded between philosophers and philosophically-oriented scientists. For more information about the Jean Nicod Prize, please click here. 
February 23, 2023
Columbia News interviewed John Dewey Emeritus Professor of Philosophy Philip Kitcher about his new book on John Stuart Mill as part of the Columbia "Core Knowledge" series. Here is the link to the article.